Make your own fresh vegan food for companion animals
We would like to announce that Compassion Circle has been given the great honor of taking over the Vegepet™ product line from Vegepet so that its founder, James Peden, can continue his mission by focusing on other important tasks. We are very proud to continue this healthy, cruelty-free revolution, and are honored to help you provide your loved ones with nutritionally complete food of the highest quality!




Your four-footed companions will thank you for letting them eat the same diet as you, supplemented with time proven Vegepet™ supplements to make sure they get all the essentials they require on a vegan / vegetarian diet.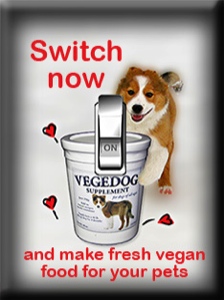 30 day money back guarantee

Sold the world over since 1986

Made and certified in Montana

Scientifically balanced recipes

Includes fully detailed instructions

Use locally available ingredients

Never any animal products needed

See immediate benefits of fresh food

Not tested on animals, except our own happy ones (that's our Jazz on the left)

Approved by veterinarians (see FAQ)

Featured in the

Wall Street Journal, Animals' Agenda, Vegetarian Times, Eating Well,

and numerous books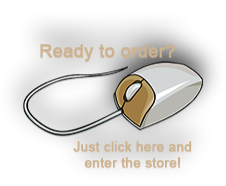 In the past, all companion animals were fed home prepared recipes. One always knew where the food came from and its quality. Now, multinational corporations, producing billions of assembly line meals, replace the efficient kitchen of yesteryear.

How much safer and healthier it is to prepare meals for your loved ones, using foods that you trust, in your own kitchen. For many it is worth the extra time for peace of mind. Time tested Vegecat™ , Vegecat phi™ and Vegedog™ supplements "fill in the gaps" and meet nutrient requirements.
Harbingers pioneered this cruelty-free way of diet for ethical reasons after careful research. It soon proved to be much healthier than commercial diets. Letters and calls poured in from all over the world. People were simply amazed at health improvements that took place in their cats and dogs. Read actual case histories by selecting
Cat Stories
or
Dog Stories
.